West Virginia Real Estate School Online
Looking to attain a WV real estate license? More people take their WV Real Estate Classes through Spruce School of Real Estate than any other school in WV because we consistently have the highest success rates! We offer the BEST online real estate classes that YOU CAN take to get your WV Real Estate License. Ask the overwhelming majority of the licensed sales people WORKING in West Virginia where they got their exam prep and they will reaffirm that Spruce IS the only WV Real Estate School that teaches the necessary info. Don't waste countless hours, weeks of your time, trying bargain rate schools that might not even be accredited to teach and definitely don't offer the guides and reviews our school offers. Check out some of the many benefits you gain from attending Spruce School of Real Estate, the only true WV Real Estate School offering fully approved online real estate classes in WV.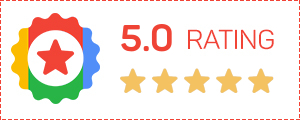 Professional Licensure Disclosure
West Virginia Real Estate Commission Approval #32
WV Council for Community and Technical College Certificate
ARELLO Certification #6747
Spruce headquarters based in Charleston, WV is the ONLY SCHOOL native to West Virginia teaching online real estate classes in WV. Don't fall prey to large generic schools who offer online classes all over the country that aren't specific to WV. Spruce has worked with the test you take to get your WV real estate license in WEST VIRGINIA proudly serving our home state longer than any other provider in West Virginia. Don't procrastinate about attending our WV real estate classes any longer! Check our academic calendar here.
Now why are we are we willing to make such a bold statement as to call ourselves the only true WV Real Estate School? Our pass rates and reviews prove it. Since 1993 there have literally been thousands of students who went on to get licensed in West Virginia because they used Spruce as their choice for their WV Real Estate School. We've been producing passing students month after month FOR TWENTY NINE YEARS. That's a long time to prove yourself worthy of being the top WV Real Estate School. Our job is to teach and prepare you for a test offered by the state of West Virginia allowing you to be a licensed real estate salesperson. We now offer these online real estate classes in WV as a convenience both at home and in class in Morgantown, WV. We have been perfecting our study guides, test prep, and approaches to learn them for 29 years now. Teaching the important things to know can make a huge difference when trying to learn a seemingly overwhelming amount of hard to understand terminology and content. We have successfully helped countless people understand that very content and use that knowledge to gain their WV Real Estate License.
Don't take a generic national online class based out of Florida and wonder why you didn't pass the WV real estate license exam! You can take an in class course or an online real estate class based right here out of West Virginia from Spruce who grew their business specializing and ONLY teaching the content of the WV real estate license exam.
All
WV Real Estate Classes

are approved by the West Virginia Real Estate Commission

We offer a complete line of real estate classes and educational services at very reasonable prices. All of our WV Real Estate classes are approved by the West Virginia Real Estate Commission and Arello, a international regulatory agency monitoring online real estate classes.

The Pre License Real Estate Course is available monthly "In-Class" and we are proud to announce that we have classes online that meet the high standards the state of WV requires for the delivery of distance education. These 90 hour courses are constantly updated to keep pace with the WV real estate exam requirements.

Pre-Exam Review Class - You will receive the most up-to-date information the DAY BEFORE the WV real estate exam in a power-packed all-day review session. Being the #1 WV Real Estate School we only offer this great cram tool to Spruce Students so realize this added benefit when deciding your WV real estate school provider.

Online Real Estate Classes in WV are now Arello approved and available for your 90 Hour Pre Sales License Course

Call

304-744-1286

to enroll today. Class sizes are limited to 15 students.
"In Class" and "Online Delivery"
WV Real Estate License Classes
WV Real Estate License Sales Classes
Real Estate Continuing Education Class
WV Real Estate Commission Deadlines
How to Get a Real Estate License in WV
Spruce Benefits
Spruce has 29 years of hands on experience in our home state of WV, more than any other WV real estate classes provider.
All 90 Hour Courses are constantly updated to keep pace with the state exam requirements.
We offer close to 14 hours of review materials free of charge AFTER your course is completed. Previously known as the "One Day Review" we evolved to meet the new testing delivery realities and brought the review online. You will all test on different days throughout the month now so we OFFER the review EVERY DAY OF THE MONTH and this is ONLY provided to our students.
Special Note
Our WV Real Estate License Exam prep is offered to fit your schedule! Work all day? Have kids? Log in when YOU want. Have a licensed instructor on call in live chat when YOU WANT!