West Virginia Real Estate School Online
Get started ANYTIME, online real estate classes to get your WV Real Estate License. Approved by the West Virginia Real Estate Commission and Arello! Available by clicking the "sign up" button below
Spruce is headquartered, teaching our WV real estate classes and operating right in our home state. We might teach online but our online real estate classes are broadcast from right here in WV for our state. We do NOT mass produce generic real estate classes sold all over the country. We know and specialize strictly on the content YOU will SEE on the WEST VIRGINIA REAL ESTATE EXAM. We live here and know the material you will confront.
Don't fall prey to generic online real estate classes that operate at such a large scale they can't, and don't, specialize in the state your taking the exam for. The WV real estate exam is EXACTLY that, offered by the state of WEST VIRGINIA, and we've been working with the content required to get your WV real estate license for a long time, perfecting that content for our online real estate classes. We have operated exclusively in WEST VIRGINIA for over 25 years and have more "HANDS-ON" experience than any other provider of pre-license WV real estate license education. To see a list of dates for our WV online real estate classes look here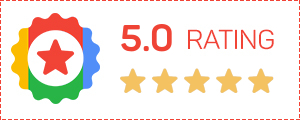 Professional Licensure Disclosure
West Virginia Real Estate Commission Approval #32
WV Council for Community and Technical College Certificate
ARELLO Certification #6747
If you wanted the best orange juice I would think that Florida produces the best orange juice. If you wanted the best online real estate school teachinng the WEST VIRGINIA real estate exam for a test governed by West Virginia law that constantly changes, I would think that a real estate school local to WEST VIRGINIA would be the best place to go for that! We here at Spruce School of Real Estate are committed to giving you what you need to pass the WV real estate exam with our time proven online real estate classes.
Be wary of "DIPLOMA MILL" schools that make their online real estate classes so generic they can sell courses in many states. These courses never truly prep you for the WEST VIRGINIA state exam because they have very little to no affiliation with West Virginia. Check THE LOCATION of a course provider before you make your decision. KNOW that Spruce School of Real Estate is out of West Virginia providing for our home state.
Here's some quick facts about Spruce School of Real Estate and our track record for the online real estate classes we teach. We were the first real estate educator in West Virginia to bring our teaching into the online format and with that experience stay ahead of the competition by understanding the evolution of online education in our practice. Online education has both pitfalls and strengths and we are fortunate to have the experience to know what works for the learner and the educator. All of
our materials are approved by our state of West Virginia's Real Estate Commission, the West Virginia Community and Technical Colleges, and also by ARELLO, a global organization regulating real estate education and online delivery. All of our online teachers are Certified Distance Education Instructors giving them the upper hand in implementing how to teach utilizing the internet as it's delivery method. If you need the best WV online real estate classes then you're looking at the right school and website.
"In Class" and "Online Delivery"
Real Estate License Classes
WV Real Estate License Sales Classes
Real Estate Continuing Education Class
WV Real Estate Commission Deadlines
How to Get a Real Estate License in WV
Online Real Estate Classes
Special Note
Live online classes are now Arello approved
Spruce has 29 years of hands on experience in our home state of WV, more than any other WV real estate class provider.